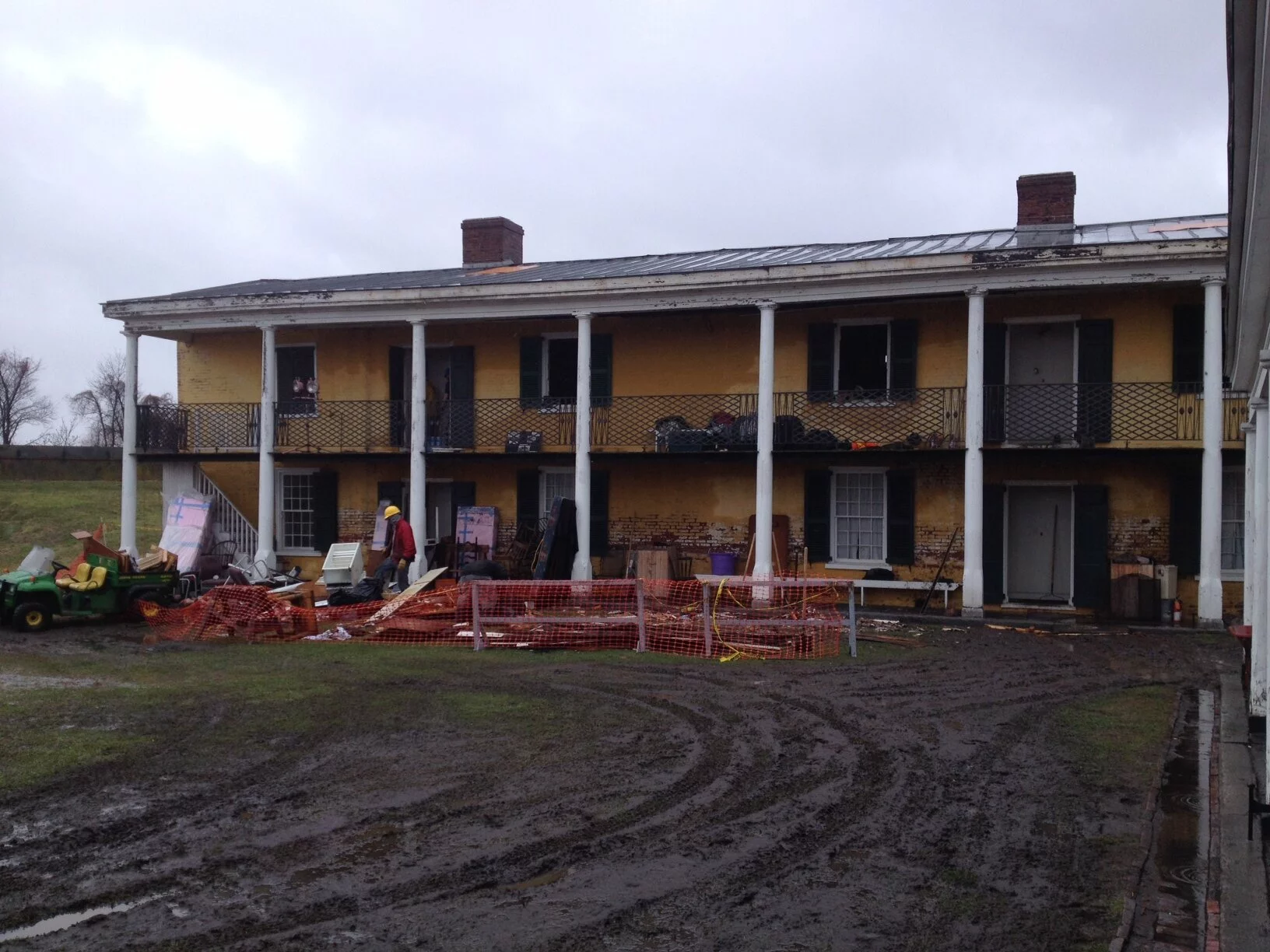 Terrible news. The officer's quarters at Fort Mifflin caught on fire and there was significant damage.
The PA Navy extends it thanks to longtime members Don Becker and Mitch Davis for donating their time in a torrential rainstorm to help with the cleanup efforts.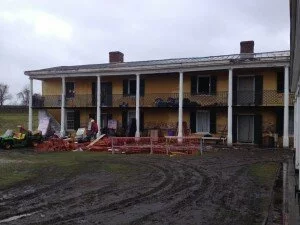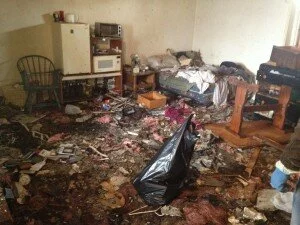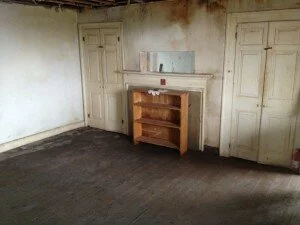 photos by Don Becker
From the hiddencityphila.org article:
PW: What about insurance?

BB:  We were carrying liability insurance, however while the contents of the buildings are insured, unfortunately the structure itself was not. It's very different to insure a three room house museum vs. a multi-building site. We check the account balance before we go buy paper clips.

PW: Given these pressing needs, are you thinking about launching a capital campaign?

BB: Our budget primarily comes from earned revenue–donated income lags behind our goals. The Board of Directors will meet in a couple weeks and launching a capital campaign will be one of the agenda items we will discuss. The Board is also in the middle of the strategic planning process. Luckily, this happened before we hit the capital projects portion of the planning process.

PW: I know that you don't receive financial support from the City of Philadelphia but is this something s this something the City might help you out with?

BB: We don't get money directly from the City but we do receive support from the Philadelphia Cultural Fund through their competitive grant process. It's been around $6,500, which is especially valuable because it can be used for operations. We will work with the City to repair the fire damage, and they've been very cooperative with their initial response. SERVPRO is donating services valued at $10,000 to dry the building out. Since we've received this donation, we're hoping the city will be able to help us out in another area.

PW: Would it be possible to use skilled volunteer labor to do the work? I know Philadelphia has some amazing carpenters. Perhaps you could recruit a few of them to help out.

BB: I think once the plans are drawn up, I'd really like to explore the idea of an old fashioned roof raising as long as we could function safely within the parameters of the historic restoration.

PW: In the meantime, are you accepting donations?

BB:Definitely!
Donations to help restore Fort Mifflin can be made HERE.