Welcome to the website of the PENNSYLVANIA STATE NAVY. We are a Philadelphia based 501(c)3 living history organization dedicated to educating the public by preserving and interpreting the history of the PA Navy and its role in defending Philadelphia during the years 1775-1778. The land based history of the PA Navy was as important as its river based service in the fight for Philadelphia. We primarily interpret the alarm posts that dotted the Delaware River between Cape Henlopen (Lewes, DE) and Point No Point (Frankford Creek). Each of these alarm posts were armed with 3 pounder cannons.
As a member of the Continental Line, we participate in military reenactments during the course of the campaign season, as well as various living history demonstrations. Many of our members are skilled in 18th century trades and crafts and enjoy interpreting those skills as well. Although an artillery unit, we also field as militia when appropriate, just as the original Pennsylvania Navy did in 1777. Our main field piece is a replica Verbruggen 3 pounder cannon on a garrison carriage that goes by the name, Defiance. She is supported by a 2 inch bronze coehorn named Hellmouth.
If your school or organization is interested in having the PA Navy attend your event, please contact one of the Board members listed above. We are always looking for opportunities to spread the word about this compelling but little known saga of American Revolutionary War history!
You can contact the Pennsylvania State Navy by emailing [email protected] or [email protected]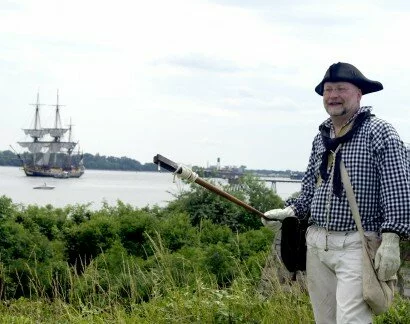 Mitch Davis
Artillery Commander in Memorium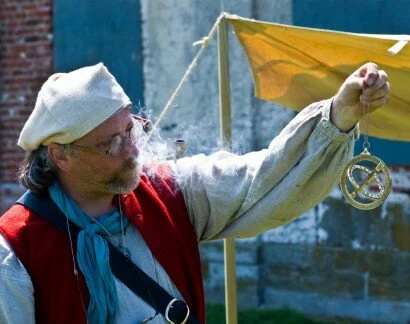 Dave Klapholz
Treasurer & Bo'sun's Mate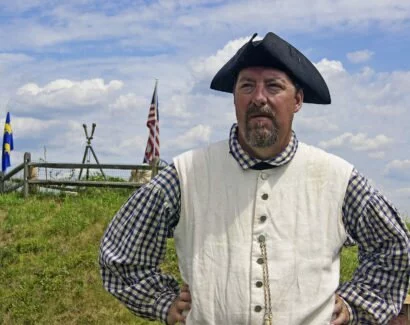 Steve Rote
Secretary/Artillery Commander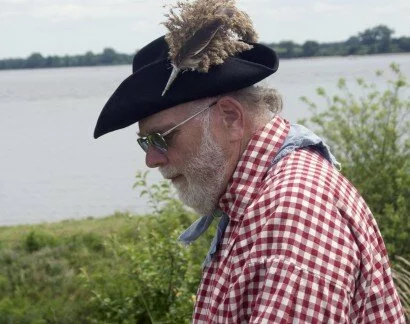 Rick Clark
Vice President