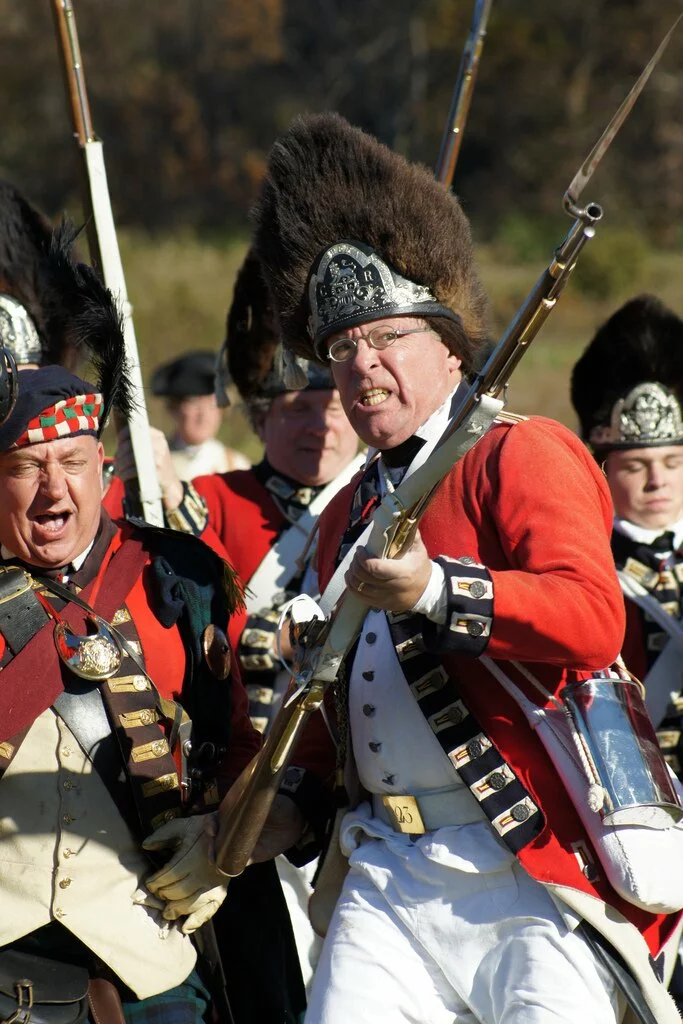 Charter Day at Brandywine
Yesterday (March 10th) was Charter Day. Free admission to all PHMC sites. Brandywine Battlefield saw hundreds of visitors. Ring House (Washington's HQ) was open for tours. A blacksmith was working the forge in the barn at Gilpin House (Lafayette's HQ). The museum was open with artifacts returned to the site by the PHMC. British reenactors. Musket and rifle demonstrations. A great day for the site.
Brandywine Battlefield holds a particular spot in the history of the PA Navy. Captain John Mitchell and the crew of the row galley, Ranger, were put into land service with the militia as part of Washington's army. Support the battlefield and all of your local historic sites.