Germantown & Brandywine Creek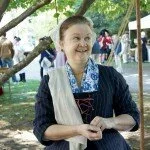 The past 2 weeks have been busy ones for the PSN. On September  25-26, Defiance and the PSN artillery crew fielded at that National CL/BB event at Brandywine Creek. Despite the soaring temps on Saturday, and the drizzling rain on Sunday, we had a fabulous time. Cheers to Jim Stinson and Proctor's Artillery for all their help in moving Defiance on and off the field. And thanks to the Crown Forces, 62nd Foote, for taking good care of Defiance when she fell into their hands during Saturday's tactical.
[We love the little note you left behind. :D]
October 2nd was the Battle of Germantown. Always a favorite. A fun tactical, a good lunch, and a block of chocolate. What could be wrong with that?! Our next event will be Fort Mercer on October 17th when we will again be in battery with our fellow Continental Line artillery units.