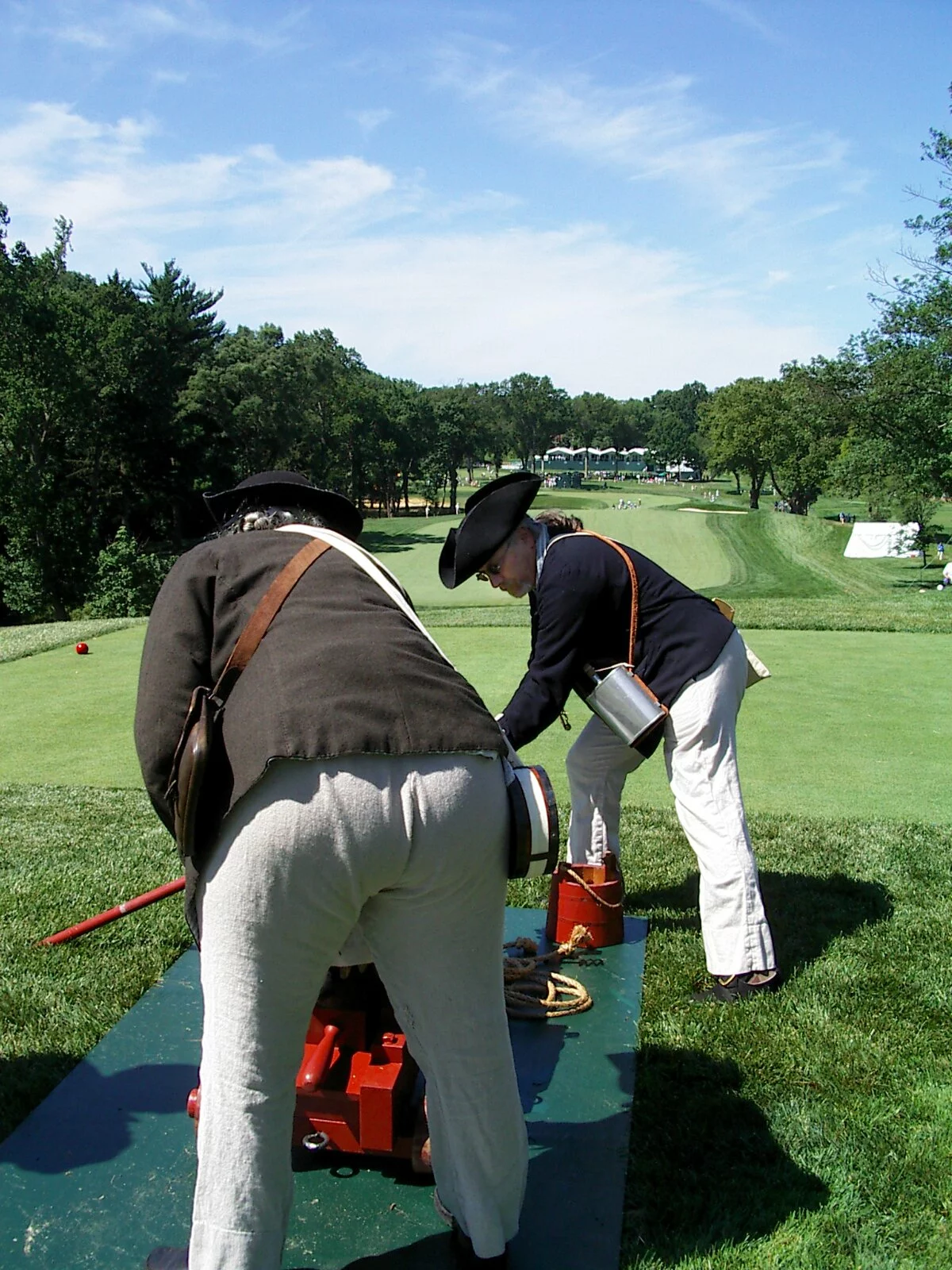 AT&T National PGA Tournament

What do Tiger Woods, Bon Jovi, Boyz 2 Men and the Pennsylvania State Navy all have in common? They were all part of the opening ceremony for the AT&T National PGA Golf Tournament! We fired the cannon shot to open the tournament.
It was a terrific experience. Not only to see such a large scale event in full motion, but to be a part of it. We were barraged by still photographers and television cameras at every move — CBS Sports, the PGA, Comcast Sports, all the local and national news outlets from print and television. A great opportunity for us to spread the word about the Pennsylvania State Navy and its role in the American Revolution.
A big thank you to the Tiger Woods Foundation for making this such a seamless and fun event. We appreciate all the effort. And a special thanks to the Philadelphia Fife and Drum Corps.