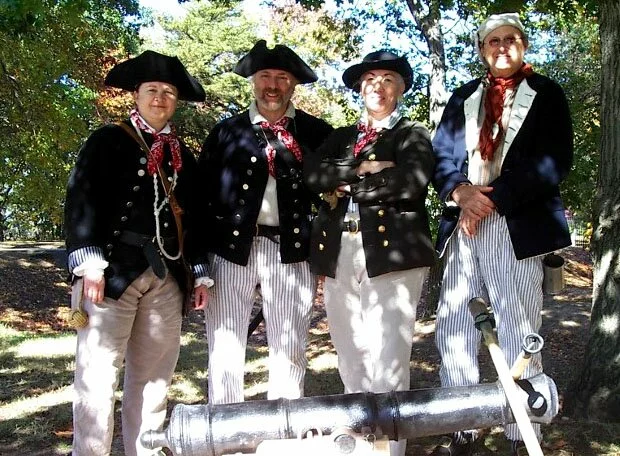 Colonial Days at Makefield Elementary

On May 7, the PSN participated in the biennial "Colonial Days" at Makefield Elementary School in Bucks County where 4th and 5th graders spend the day learning about various aspects of 18th century life. Defiance thrilled the kids (and the adults!) with all her noise and smoke. As the different classroom groups made their rounds, the members of the artillery crew explained the basics of 18th century artillery, firing procedures, and most importantly, the history and context of the Pennsylvania State Navy during the Defense of Philadelphia in 1777.
The organizers were gracious hosts and happy for our participation. The feeling was mutual and the PSN looks forward to working with Makefield Elementary at their next Colonial Days program.